This kit is ideal for learning all of the different ways to assemble T-Slot and to test out what might work for your project. This kit includes bolts and washers, which are needed by most of the brackets and connectors in order to join the profiles together. This kit even contains a drill bit and a tapping bit, which are needed when using the screw connectors.
Comes Packaged with: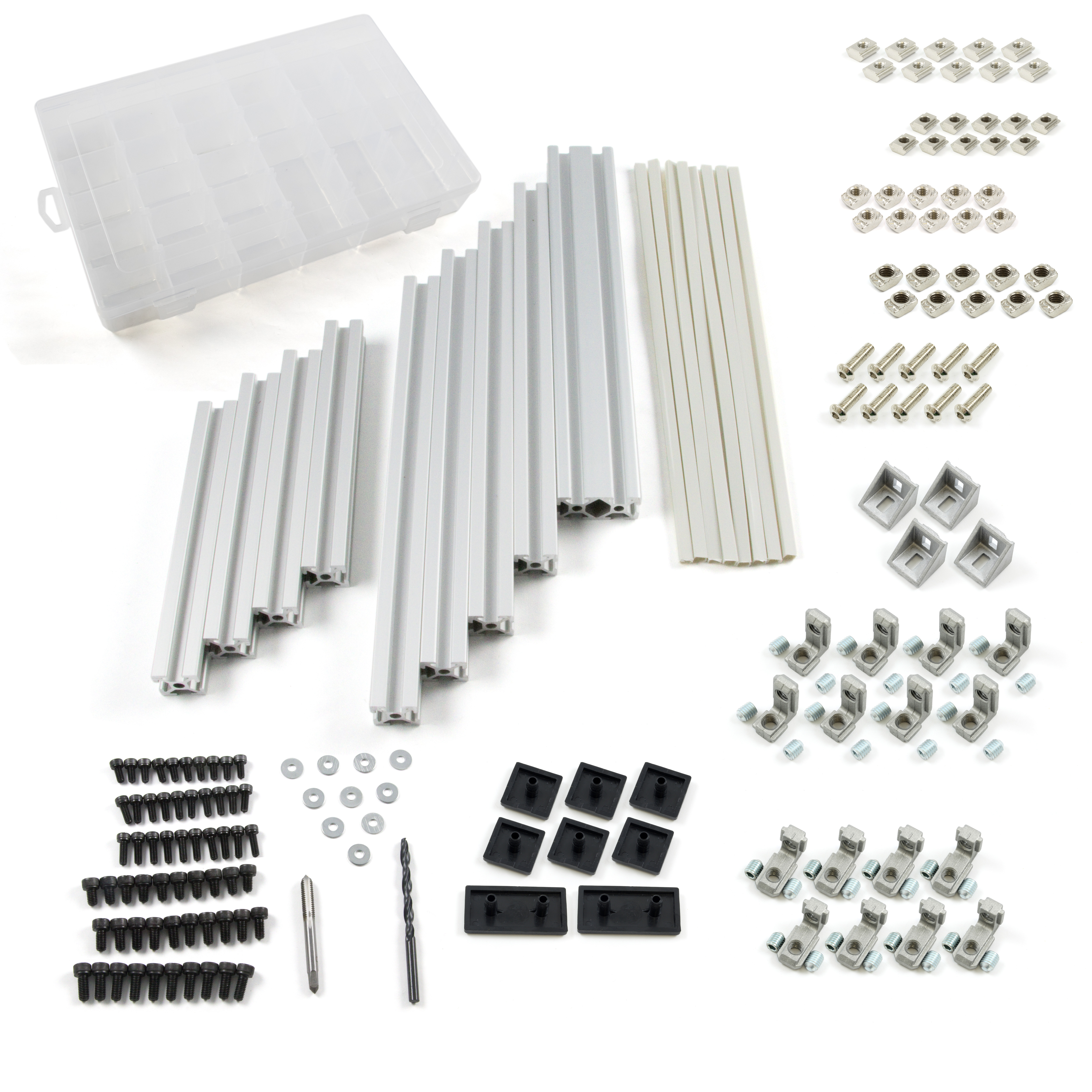 Note: Quantities for bolts and washers may vary slightly.
T-Slot Profiles
T-Slot is all about building structures using modular parts. This PG20 profile can be connected to any other PG20 profile:
Brackets and Connectors
There are numerous ways to join T-Slot profiles together depending on the goals of your project. Have a look at the T-Slot Primer to help you decide which of these connectors you need:
T-Slot Nuts
T-Slot nuts provide a quick and easy way to mount other objects to your profile, such as enclosures or mounting plates. The T-Slot Primer explains the strengths of each of the different types:
Covers and Inserts
Here you can find all of the parts that can be used to cover or otherwise make use of the ends or sides of T-Slot profiles.
This kit contains a number of products that are sold individually. For specifications on these products, you can visit their individual product pages:
Resources