How Phidgets Make Museums More Interesting
Interactive installations for public venues with Phidgets
---
by Kat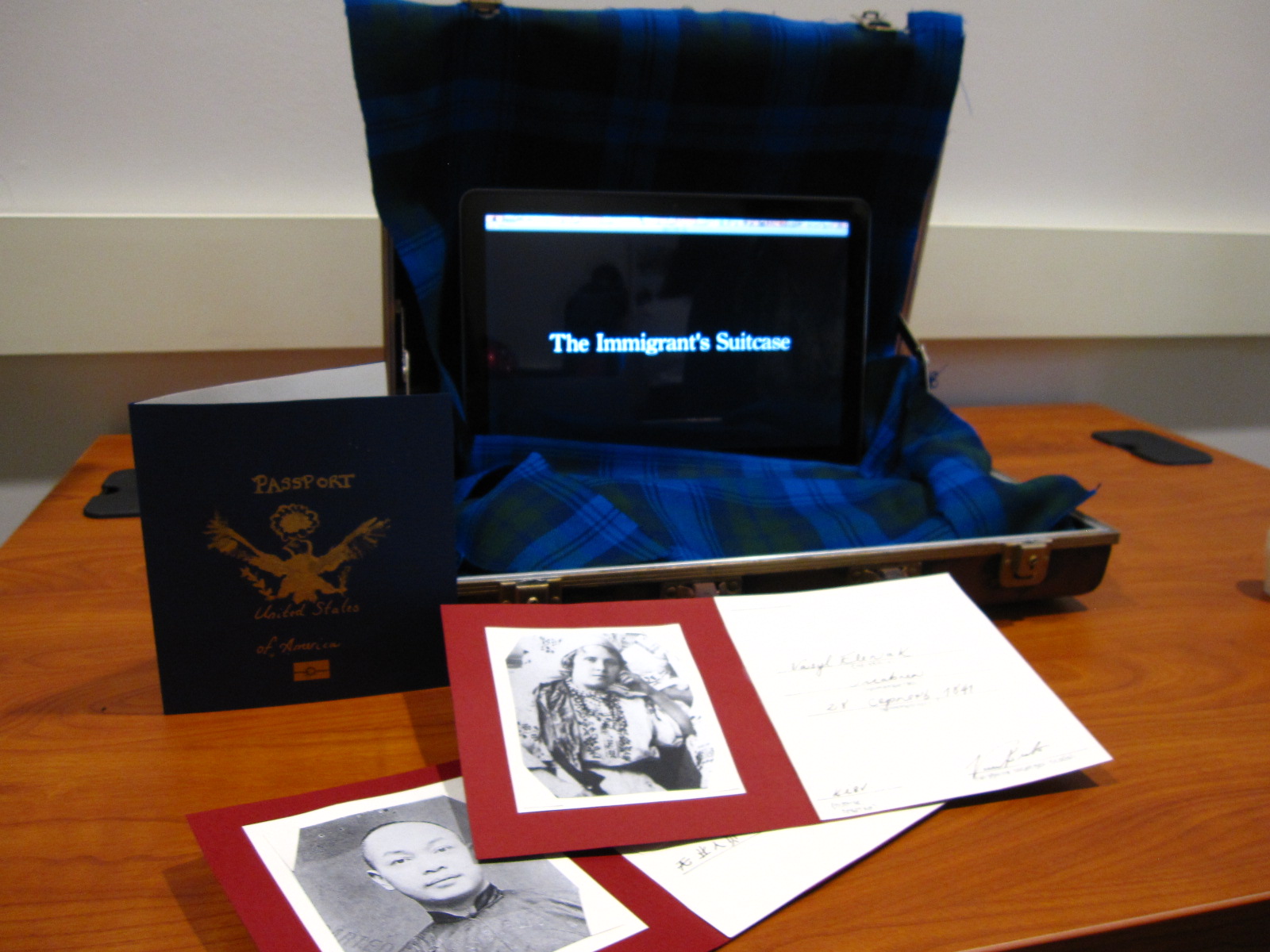 Interactive museum exhibits
All these student projects are in the prototype stages. In real musuem design, exhibits have to be simple, reliable and transparent. Not only do exhibits have to be easy to understand, but they have to stand up to being used thousands of times a day, by people who won t necessarily be gentle. "Students usually underestimate how robust something has to be before it can be installed in a public setting where it is going to get a lot of use," explains Turkel. Although many of the student projects involve tape, cardboard, and solderless breadboards, Turkel claims that "Phidgets are typically one of the few pieces of a proof-of-concept exhibit idea that isn t going to need a lot of further bulletproofing. [But,] in cases where the electronics have to be mobile and battery-powered, embedded in a replica artifact, or something like that, we can t use Phidgets and things get correspondingly more difficult."
Leo Knapp uses Phidgets in interactive museum exhibits for the Oakland Museum of California. He uses exhibits to "communicate with people in the most efficient and creative way" and he uses Phidgets (with Max 6) for these exhibits to control motors, sense people's proximity, control video, sync sound and more.
He's worked on projects such as Polar Projections, which has guests stand around a hub of cameras that take multiple pictures and then stitches them together. He also designed "Be A VJ", which allows visitors to mix live and prerecorded audio and video to create a layered audio-visual experience. His exhibits emphasize human interaction, which seems to be the way many museums are going.
And it doesn't stop there, exhibit designers around the world use Phidgets to richen the experiences for museum guests. Designers at Moey Inc used Phidgets in the Formula Morph exhibit at the Museum of Mathematics (MoMath) in New York City, which illuminates mathematical patterns and structures that are all around. Visitors turn colourful dials to manipulate the formulas and see how that morphs the shape.
These exhibits grab the attention of visitors and enrich experiences by inviting the public to explore and question, not to just digest written information and look at encased artifacts. Ideally, says Turkel, "the nature of the interaction follows from the materials being exhibited in a natural or clever way", which makes Phidgets a great candidate for interactive endeavours like the examples above. Of course, more than just Phidgets are required to make a stunning exhibit; creativity is the magic weapon.