Phidgets Plant Kit
Introduction
Welcome to the Phidgets Plant Kit! In this project, you will learn how to set up a smart watering system for your plants.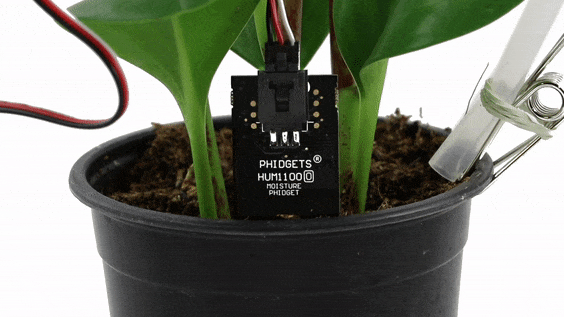 Here are some of the things you will learn how to do:
Use a Moisture Phidget to determine soil moisture level.
Use a DC Power Source (5V) to control a water pump.
Use a Light Phidget to determine light levels.
When you're ready, move on to the next step to review the parts inventory.