Windows
Oops, how did you end up here? There is no install for Windows. Move onto the Configure step!
Raspberry Pi (Models 2 and above)
Open the Terminal and enter the following commands:

  
curl -fsSL https://www.phidgets.com/downloads/setup_linux | sudo -E bash -
sudo apt-get install -y libphidget22
  

Note: there are two commands listed above, be sure to run both!
Using a Different Model?
If you are using a Raspberry Pi Zero, Raspberry Pi 1, or any other linux machine, follow these instructions:
1. Install libusb:
  
apt-get install libusb-1.0-0-dev
  

2. Download libphidget22 onto your device. Extract the file using the following command:
  
tar -xf archive.tar.gz
  

3. Enter the following command:
  
./configure --prefix=/usr && make && sudo make install
  

4. Install Python libraries using pip. If you don't already have pip installed, enter the following command:
  
sudo apt install python3-pip
  

Add the Phidgets python library:
  
sudo pip3 install Phidget22
  

Download Libraries
When using Phidgets on a Mac, you'll need to have our libraries installed. Check with your teacher before downloading!
Open Phidget Control Panel
After downloading and running the installer, open the Phidget Control Panel in your Applications folder.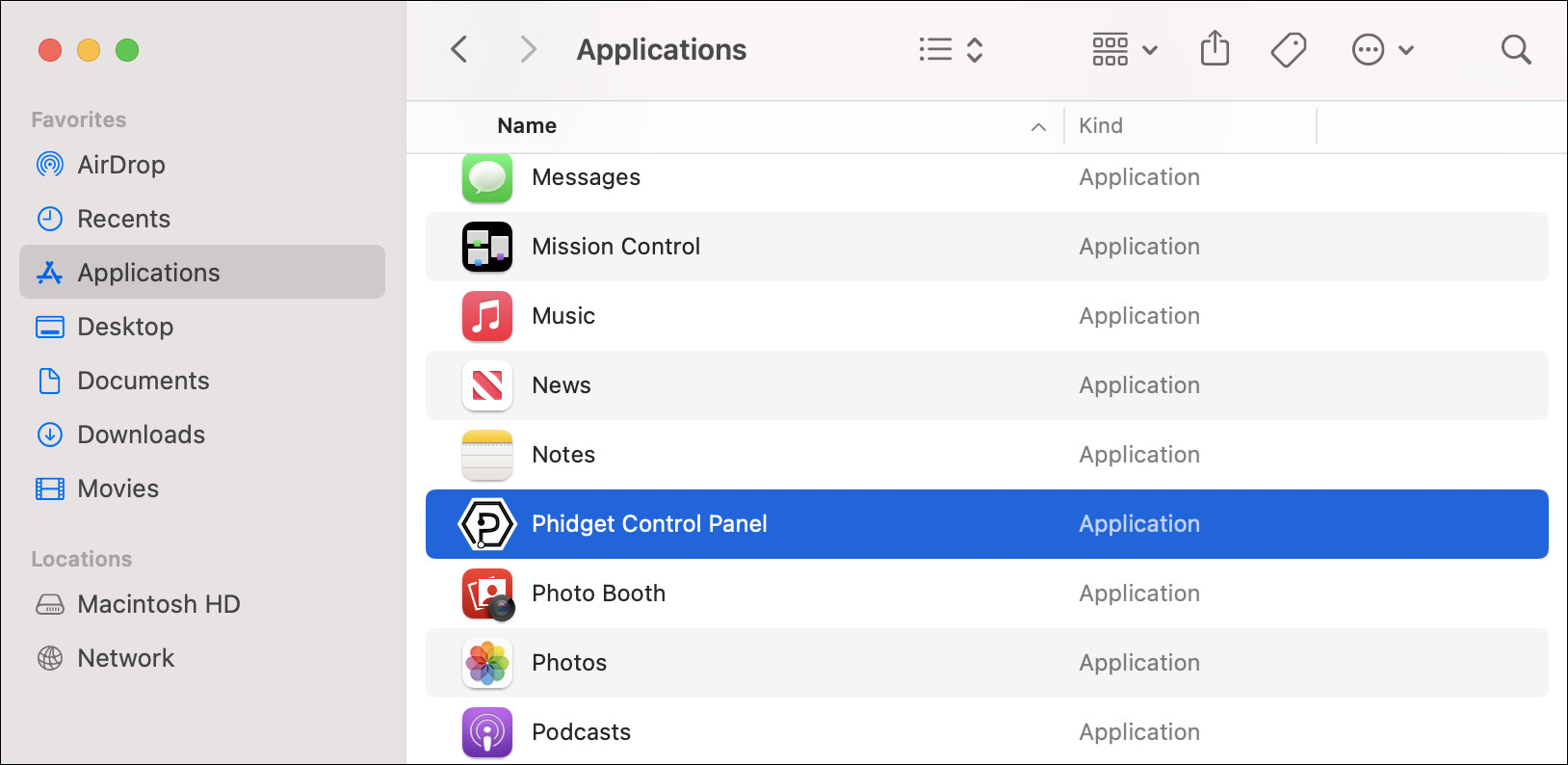 If prompted, enter your password.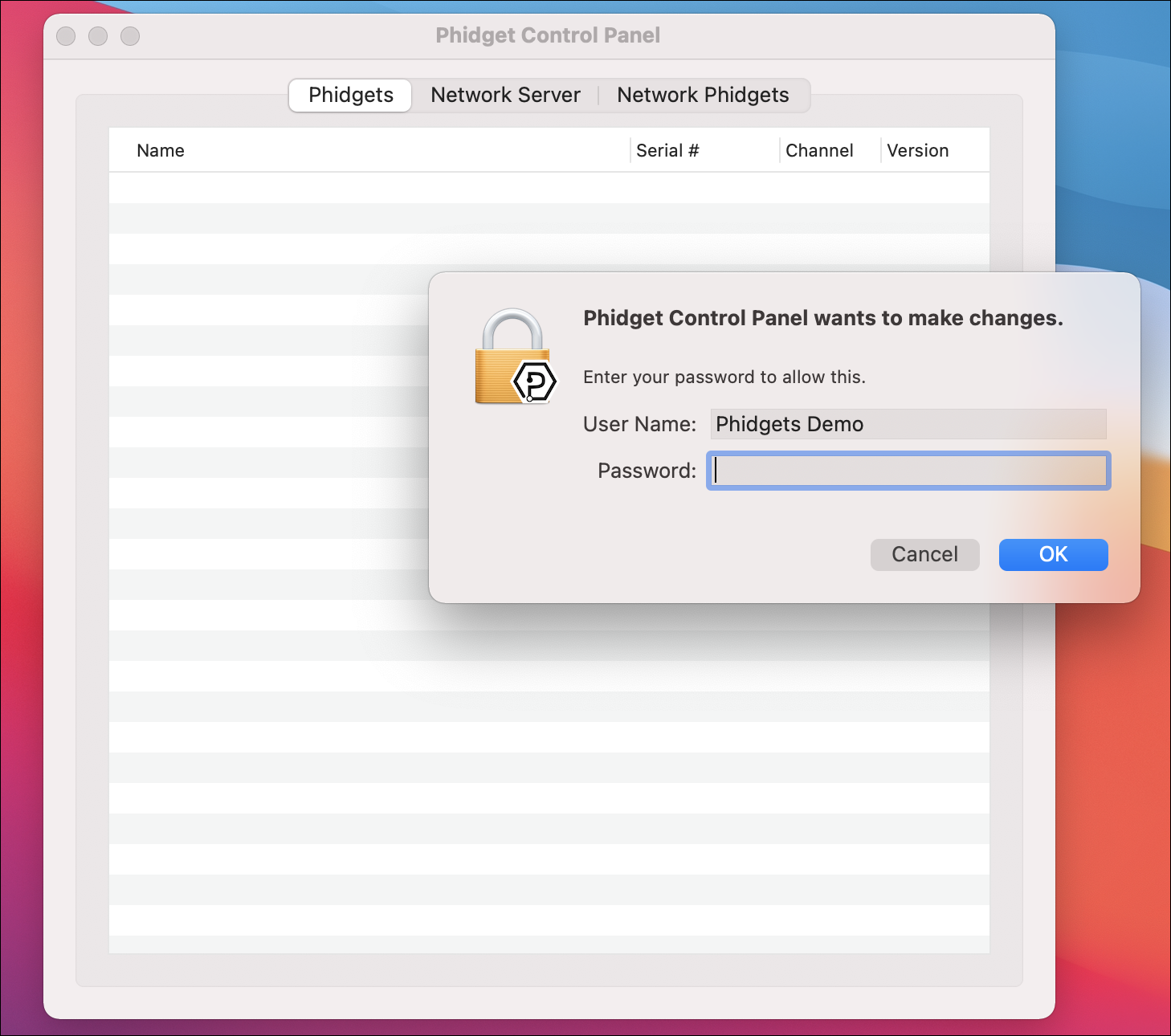 Plug in your Getting Started Kit. You will see the following: