DCC1003 User Guide
From Phidgets Support
Part 1: Setup
Part 2: Using Your Phidget
About
Control two brushed DC motors with a current rating of up to 4A with the DCC1003. With this Phidget, you can set the velocity (forward or reverse) and acceleration of your motor.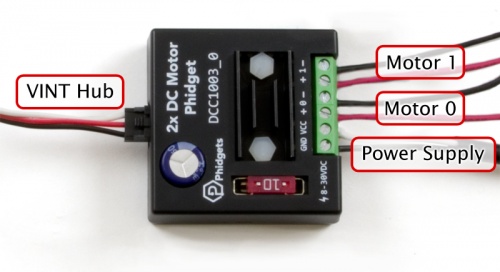 Explore Your Phidget Channels Using The Control Panel
You can use your Control Panel to explore your Phidget's channels.
1. Open your Control Panel, and you will find the following channels: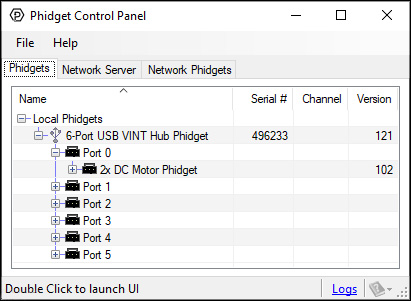 2. Double click on a channel to open an example program. Each channel belongs to the DC Motor channel class:
DC Motor:
Controls the velocity and current of a motor
In your Control Panel, double click on "DC Motor Controller":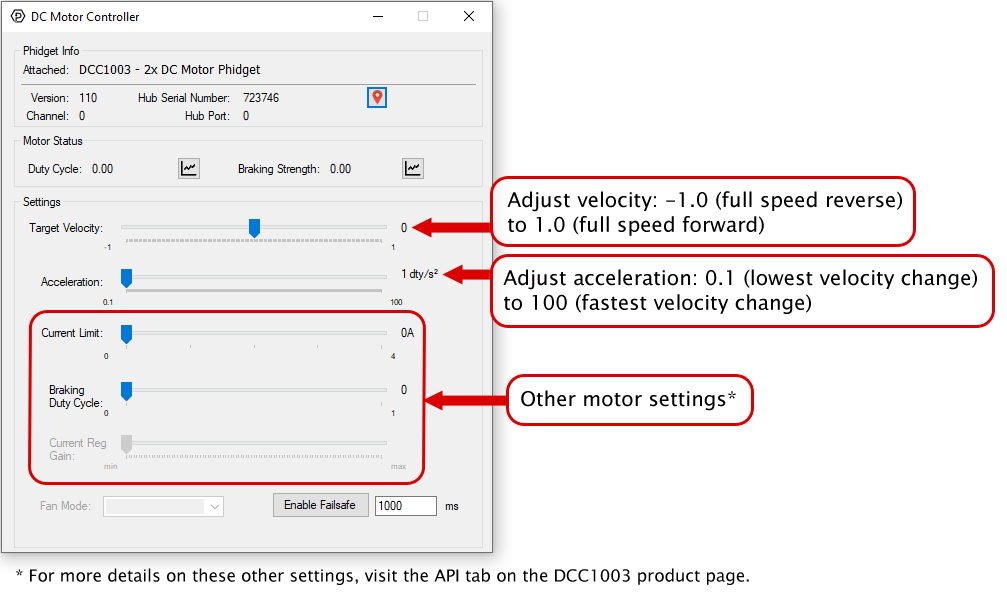 Part 3: Create your Program
1. Setting up your Programming Environment
Part 4: Advanced Topics and Troubleshooting
How do I know what channel, serial number, or hub port to use in my program?
Before you open a Phidget channel in your program, you can set these properties to specify which channel to open. You can find this information through the Control Panel.
1. Open the Control Panel and double-click on the red map pin icon:

2. The Addressing Information window will open. Here you will find all the information you need to address your Phidget in your program.


See the Phidget22 API for your language to determine exact syntax for each property.