Now that you understand how to control the rover, complete the following tasks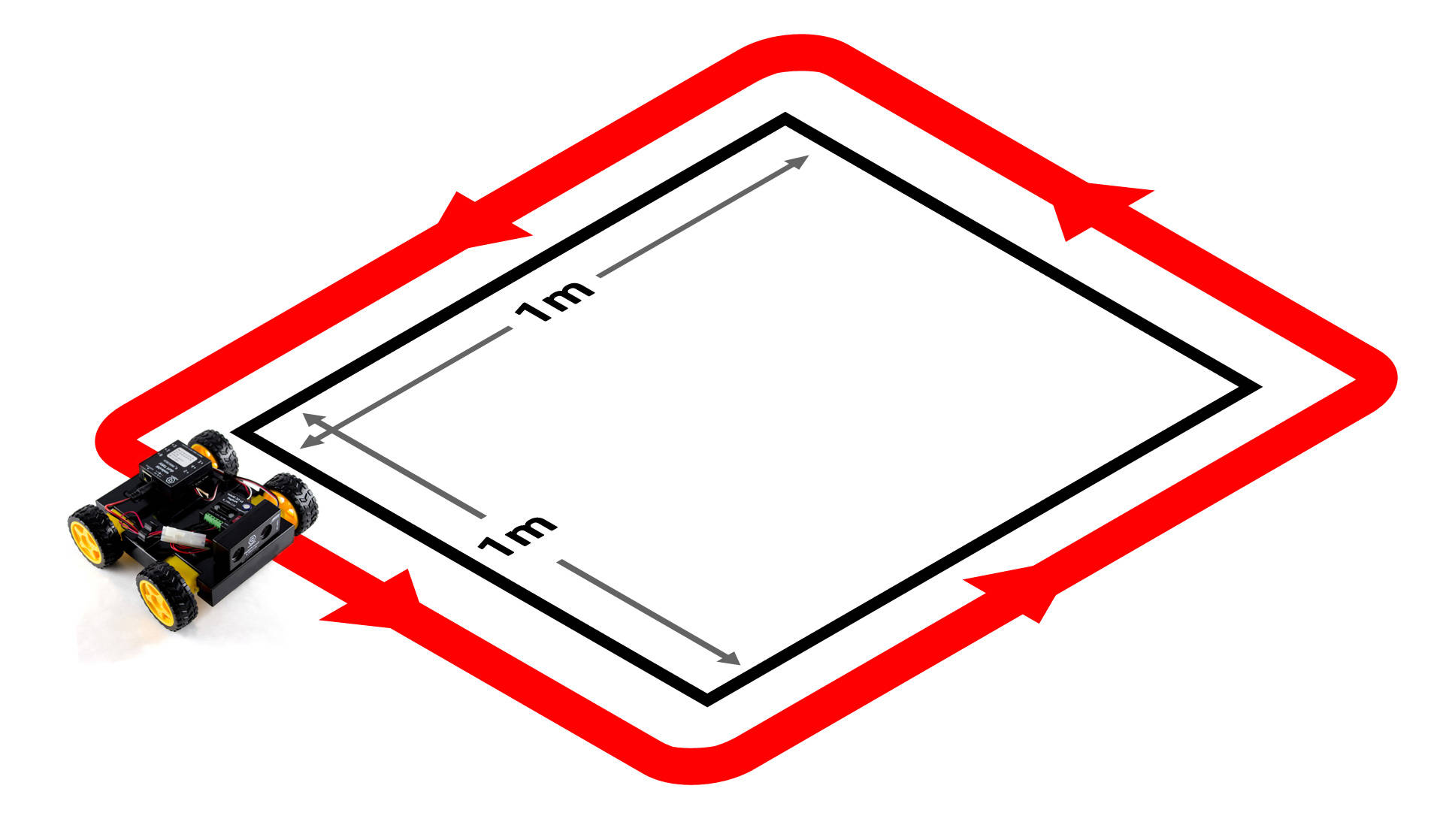 Create a square 1m x 1m in your classroom out of tape.
Create a program that moves your rover around the square of tape.
If your rover detects an object, it should spin 180° and move in the opposite direction.
Try timing how long it takes your rover to move around the square and compare it to your classmates.