How Phil and Sebastian Roast Coffee With Phidgets
---
by Kat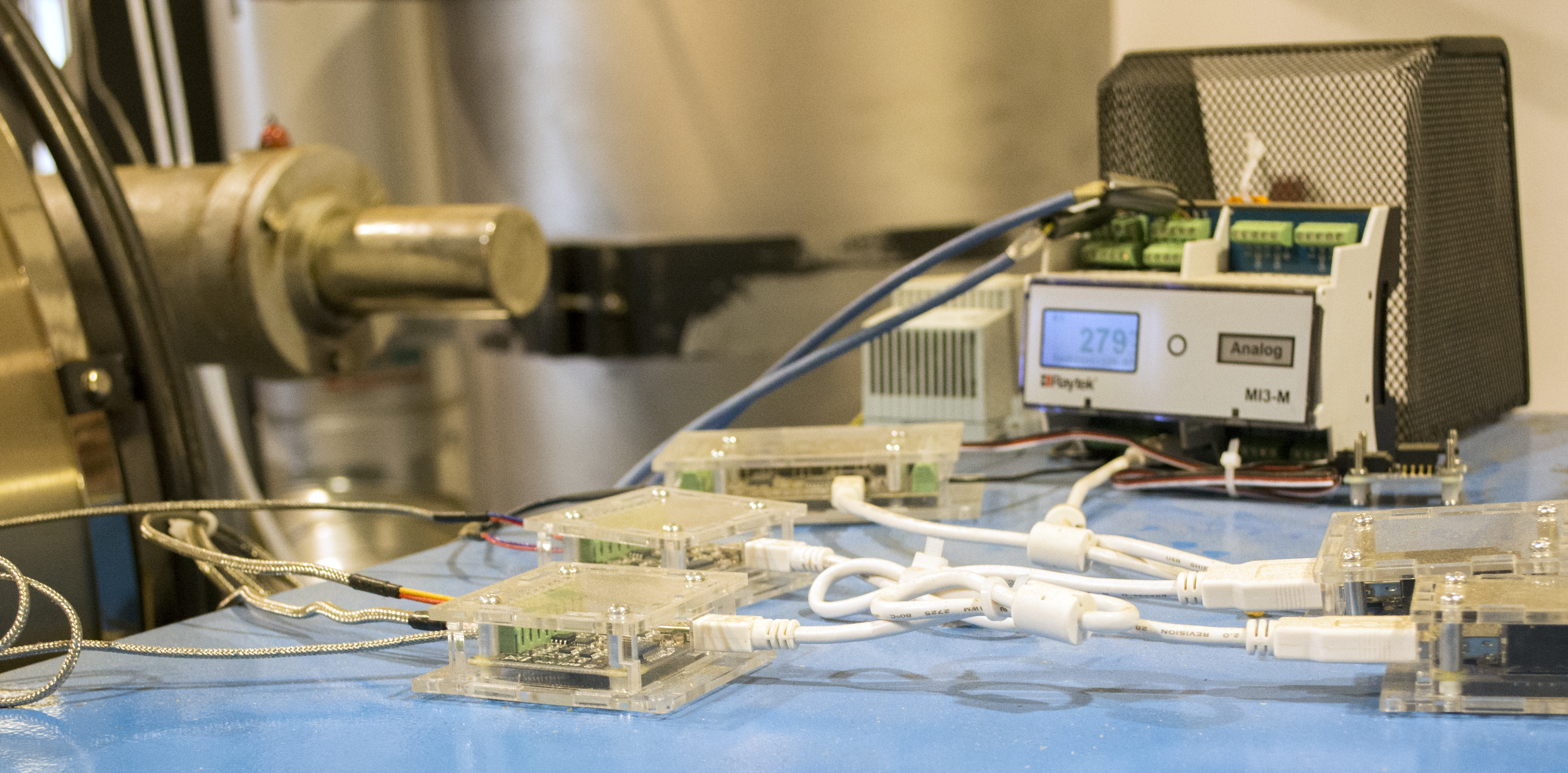 Phil & Sebastian is a small-scale Calgary-based coffee roaster focused on quality coffee that comes directly from the farmers. Two engineers from Calgary, Phil & Sebastian, opened their first café seven years ago, leaving their cushy jobs behind to explore their passion for coffee.
Talking to co-founder Phil Robertson about their processes, I could really feel the deep love he has for the product. He explained the careful processes both him and Sebastian use to select good green beans from quality-driven farms, the difficulties with roasting such a complex food as coffee, and how Phidgets play a vital role in the roasting process.
Phil mentions how they use technology for temperature measurements, infrared data capture, pitot tube setup, and safety mechanisms for burner control – many of which rely on Phidgets components. Coffee roasters around the world are using Phidgets, like the 1048 4-input temperature sensor, to monitor the roast process, but only Phil & Sebastian can call Phidgets' locale of Calgary home.
Here's the interview with Phil Robertson sharing his passion for coffee: