The Interactive Creations of Eos Lightmedia
Outdoor and indoor interactive instalations featuring Phidgets
---
by Kat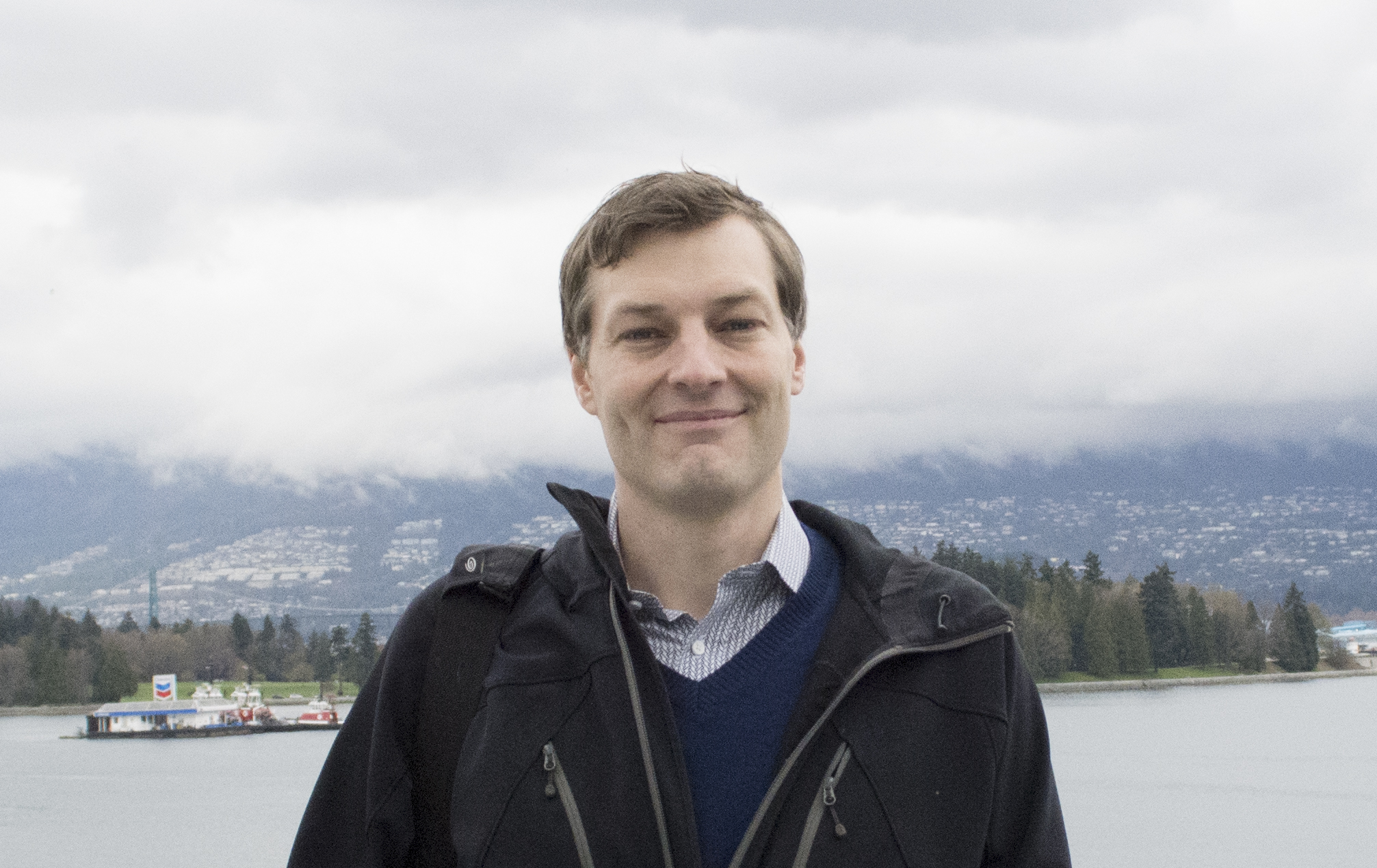 On a recent trip out to Vancouver, I had the pleasure of meeting up with Shaun August from Eos Lightmedia to talk about some of their projects that use Phidgets. He's the director of design, the one in charge of programming, and the main guy using Phidgets. They're a Vancouver based lighting and media design company consisting of nine passionate designers and crew who've lit up such places as Vancouver's Telus World Of Science, The Orpheum Theatre and BC Place Stadium. They even worked on the installation lighting in Telus SPARK in Calgary, Alberta – the Phidgets home base. Their work doesn't just involve lights though.
Shaun and I met up at Canada Place, where two of Eos Lightmedia's pieces are on display.
Shaun explained why he chooses to work with Phidgets, "usually we need some sort of video signal as well…[using other devices] doesn't make as much sense as just plugging it into a USB device and [then] the data acquisition on the Phidgets is so fantastic."
Shaun told me about four beautiful projects that use Phidgets.
The two on Canada Place Pier, leading to the breathtaking Fly-Over Canada ride, are a "virtual" kaleidoscope displaying Canadian art and landscapes and a metal musical instrument.
Three of their four Phidget related projects are outdoors, which doesn't come without its troubles. They have to waterproof all the components that are outside, including a sealed monitor for the aforementioned Kaleidoscope. The rotation sensor they used in this project senses the turns of a large dial and prescribes how the images display on the monitor, like you're looking through a kaleidoscope.
For the most part, they try to house as much as they can indoors, which presents its own difficulties when the distance between the rack and the installation is 75 feet, as in the case of the metal musical instrument. They started off using USB extenders and were experiencing system crashes every hour, but when they switched to the Phidget SBC, it worked like a charm and hasn't crashed since.
More complications arose when they took the musical instrument out to the site, they found that it wasn't working and had to run some more calculations, they found they had to upsize the capacitors on the touch sensors.
In the end, it works amazingly and plays its notes over a speaker. Any musically inclined people wondering on the pier are welcome to play a tune for everyone nearby to enjoy.
In Lethbridge, Eos Lightmedia worked with Metz and Chew to install an exhibit called Mirrored Earth, which shows a topographical display of the Lethbridge coulee. Thirty-two Phidgets stepper controllers and motors are mounted to mirrors to make them react to passer-by's motions. They used tracking cameras to track the coordinates of the people and the mirrors turn based on a person's location.
They also worked with Metz & Chew on a project in Winnipeg called YOU YOU + YOU. A tall pole cast with handprints (connected Phidgets touch sensors) responds to touch so that lights on the nearby United Way building light up.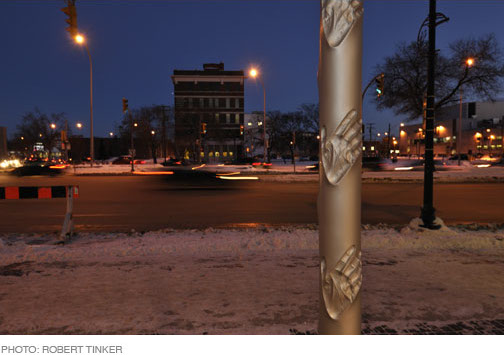 What's next? Eos Lightmedia is working on the Richmond Olympic Experience, which will be opening in 2014.